Remember These Retirement Solution Gems?
R


esearch of the financial services industry constantly adapts to the economy. I've been following the math and science to give you optimal retirement solutions for life with Paychecks and Playchecks ever since it was published in 2011. If you haven't read it in a while, or if this is your first year in the financial services industry, here are a few tidbits that can still be applied today.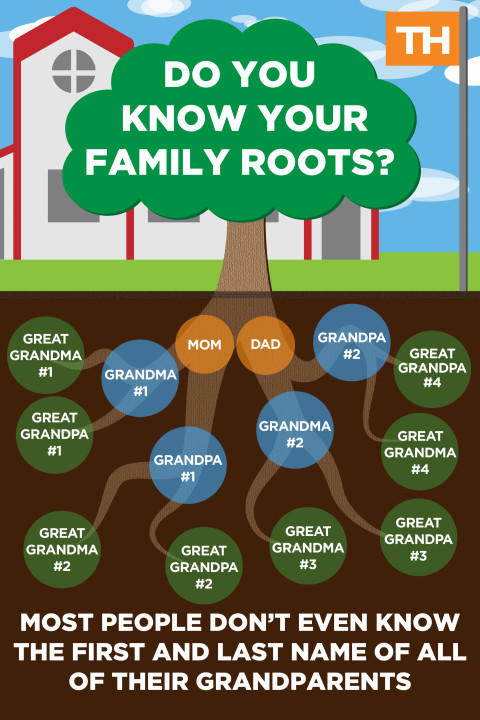 In all my years, I have never been on an appointment where someone could complete this challenge. I'd simply ask, "Do me a favor – jot down the first and last name of your four grandparents." About half of you reading this might be able to do so. Then I'd ask, "Now jot down the first and last names of your eight great-grandparents. It should just take a minute. I'll wait." You know what's interesting though? John D. Rockefeller's great-great-great-grandkids all remember his first and last name because every year they get a check with his name on it! Grandparents who want to do something special for their grandchildren have some ideas, but they haven't been shown how a joint life annuity is the solution to leaving their legacy.Read this excerpt of pages 78 to 81 from Paychecks and Playchecks for the solution.
Another misconception many retirees have is that their premiums go to waste when insurance isn't used. The objection often goes like this:
"I don't want to spend my money on something I don't think I'm going to need. If I don't need the coverage, I just wasted my money on unnecessary insurance premiums."
First of all, that same objection could be used for homeowner's insurance, auto insurance, or any other type of insurance. If they have insurance of any kind, you can handle their objection with that, and if they don't have a certain insurance, this is your chance to sell them some! This objection comes up often with long term care insurance. Most of us will need some form of long-term care.
Many people do not know that some LTC policies offer a "Premium Refund Rider" that guarantees you will either use the coverage while you are alive, or your family will be refunded all of your premiums at your death. Paychecks and Playchecks contains transitional language like this so your clients can read it too.
We've all heard the parables about putting all our eggs in one basket, but diversification applies to taxes now more so than ever! I included an example of tax diversification in an old blog entry you can read here, but with tax reform comes retirement-solution reform. I've often suggested converting traditional IRA's to ROTH IRA's while taxes are low, and then recharacterizing when taxes go back up. Converting back and forth isn't an option anymore though. Plan accordingly; if taxes are low now, they will go up in the future.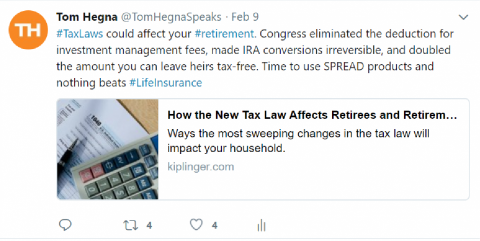 If you missed these three pieces of knowledge in my book, keep an eye out for Paychecks and Playchecks 3rd edition in 2019. To hold you over, I want to invite you to attend my Paychecks and Playchecks: Retirement Solutions for Life presentation for FREE via webinar! I've extended Q&A to 20 minutes so bring your questions, bring your friends, and tune-in on mobile devices if you're out of the office.
Visit this page to register because you know seats fill up fast
Click Here To Register
See you ONLINE,
-Tom Hegna