My Trial Retirement Update
R

emember when I started my trial retirement back in May? Well now it's time to give you an update. You see, I don't want to just talk the talk; I'm walking the walk! You've heard me talk about the three phases of retirement, and I'm considering this trial a test of my go-go years because I'm doing all the things I WANT to do instead of what I HAVE TO do. Let me share two simple lessons I've learned about retirement by doing this trial.
I've been playing golf five or more days a week with my new golf bag. I've been playing tennis and pickleball with family and friends. I've been getting my exercise, and we had a jacuzzi installed so you know I'm relaxing! There's something I noticed though. I've taught you to ask clients, "On what day of the week do you spend the most money right now? What day of the week do you go golfing, go to Home Depot, go to the spa, and go shopping?" For most of us, that day would be Saturday. I truly confirmed first-hand that when you retire, every single day is Saturday! We go out for happy hour, but happy hour turns into dinner, and then some friends show up and suddenly that $8 happy hour is a $288 dinner! We have more time to fix things, refinish things, and buy new things. All of that takes money! That's not the only lesson I learned though.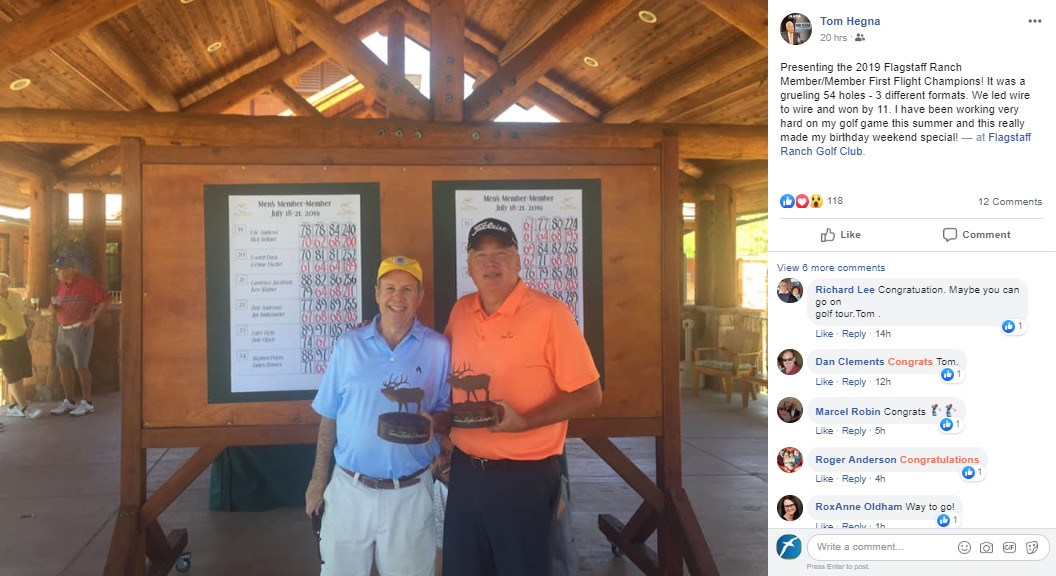 I've also seen first-hand how important health is! I have been focused on exercising every day, taking my vitamins, and staying up-to-date with my medical checkups. I think most health issues can be fixed or minimized if caught early. I get a pretty detailed blood test every six months—that, alone, can pick up problems early.
I'm very concerned that too many Baby Boomers have too much of their retirement wealth in the stock market. Hey, it's been great for the last 10 years, but looking forward, not so much. I really see how important it is to know that the riskiest time to invest is the years right before and after retirement! This confirmed the facts behind the sequence of returns risk for me, but I'm not worried about that risk. Let me tell you why.
Retirement planning is all about removing key risks, and let me tell you, I now know, without a doubt in my mind, that the go-go years are all about INCOME not ASSETS. That's why 100% of my new purchases are going toward income NOT assets. Plus, this is income that covers me for my whole life. But I'll be honest with you, I'm not taking inflation protection on all of it because I don't necessarily want a lot of money when I'm 117; I want that money in my go-go years because every single day will be Saturday! Also, I'm not worried about the sequence of returns risk with my retirement plan because I'll have laddered, guaranteed lifetime INCOME coming in!
The bottom line is: I'm not ready to fully retire yet. I will gradually take more time off each year for the next few years, but you can bet that I have an optimal plan in place for when I do fully retire! I am living the retirement that I have told others they should do. I have a plan, I work with a financial professional, I will maximize my Social Security benefits, I am still working a little in retirement, I have guaranteed lifetime income and a plan for that income to increase over time, I have a plan for long-term care, and I am leaving life insurance to my kids.
This fall I'll be hitting the road again. I'm not worried about my retirement because almost all of my money is in insurance-based products—I am protected from living too long, dying too soon, market crashes, and lawsuits. See, anyone can grow your wealth (even Ken Fisher), but he can't PROTECT your wealth. ONLY an insurance company can do that!
Look for another update soon,
Tom Hegna