How to Market During the Holiday Season
T

hanksgiving, Hanukkah, Christmas, Kwanzaa, New Year's, and many other holidays crowd calendars this time of year, but that doesn't mean your pipeline of leads has to be empty for fourth quarter. Many agents and advisors rely on seminars and other prospecting strategies throughout the rest of the year, and they take time off for the holiday season, which leaves them struggling to start next year strong. Let me share two key strategies you can use immediately to keep your pipeline full of prospects booking appointments in January.
1: Automated Webinars
You've probably heard me talk about this before, but have you ever wished you could clone yourself or clone me? You can with automated webinars! With the Webinar Method, you can record your best-performing seminar, or use, and prospects can watch the presentations online and book appointments with you on autopilot. This works great because today's prospects tend to want to learn and digest material on their own schedule. One person might be a night owl, watch a webinar at 9:00 PM, and schedule an appointment with you while you're still sleeping. How would you like to wake up to two new appointments every day? Another person might prefer to watch a webinar during their lunch hour and schedule an appointment with you during lunch the next day! Join me for a demonstration of the Webinar Method.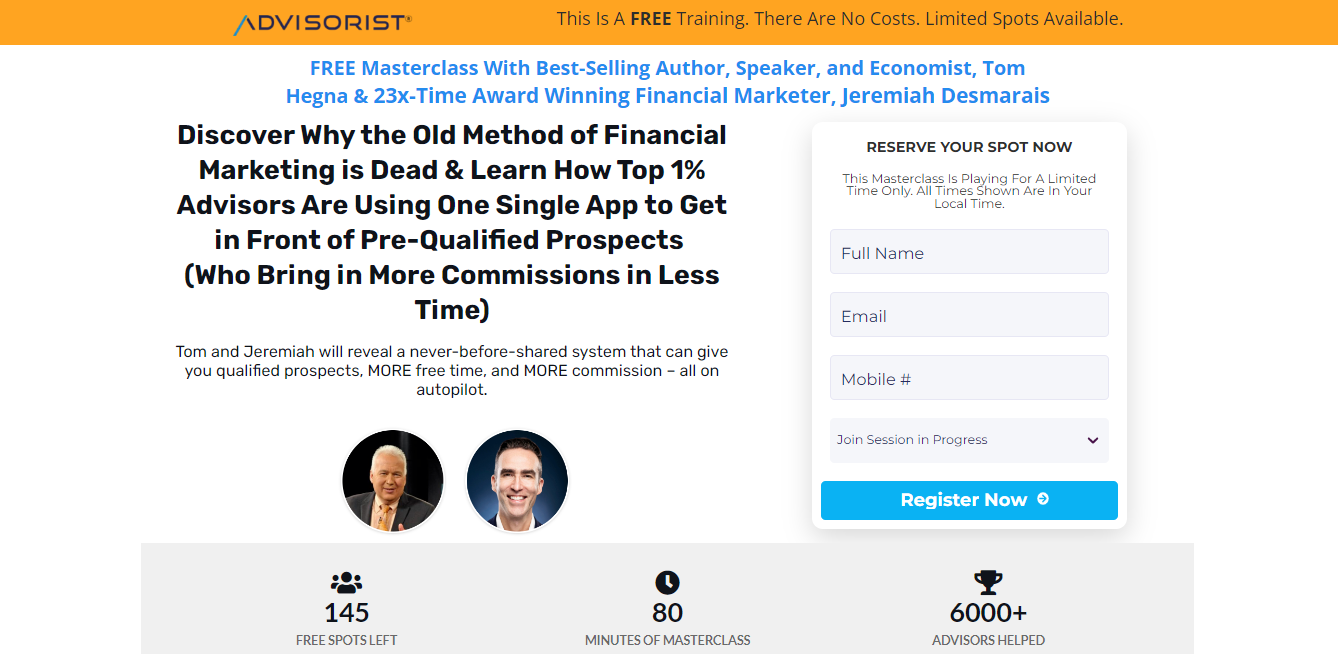 2: Movie Marketing
The holidays are notorious for new movie releases. Due to the pandemic though, going to movie theaters isn't as common as it used to be. Sure, some people still like the ambience of a theater, but many prefer the comfort of their own home. "The Baby Boomer Dilemma" is a feature film that you can share with prospects no matter which preference they have! You can reserve a movie theater and screen the movie there, you could do something similar at your local event center, or you can gift prospects gift-cards that allow them to own and stream the full film along with hours of bonus material including an exclusive interview with Dr. David Babbel, whose research you know I cite several times. You can even team up with MBI Direct Mail to have them send out high-quality invitations to screenings or to package your gift cards. Learn more about marketing this movie at theboomermovie.com.
Just because it's the holiday season doesn't mean your prospects aren't seeking information and experiences. If you set up one of these strategies now, you can keep your pipeline full while still taking time off. Enable your prospects to engage with educational content over the next couple of months, invite them to follow up with you in January, and then be the expert with answers to all of their questions during the appointment.
Happy Holidays.

-Tom Hegna