The Story of the Cash Cow
Do you have some of these guys around your office? If so, I want to hear about it. They make a great conversation piece don't they? Tell me how they've helped! Click the image below to share YOUR story.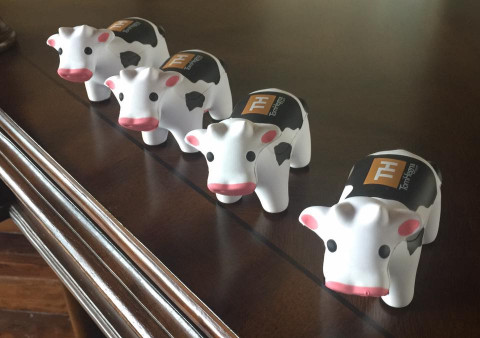 Download or read Tom Hegna's Success Story: How Four Cows Sold a Seven Million Dollar Policy by clicking here.
If you want to hear Tom tell the story himself, click here.
Get four free cows at the cost of shipping and handling by using coupon code "SHIP4COWS" in the shop!
Pick up a book or one of my whitepapers while you're at it.