OWN EVERY SLIDE TOM USES
Did you see Tom in person or on a webinar? Purchase the slides you saw him present, and use them in your next appointment or put on your own seminars!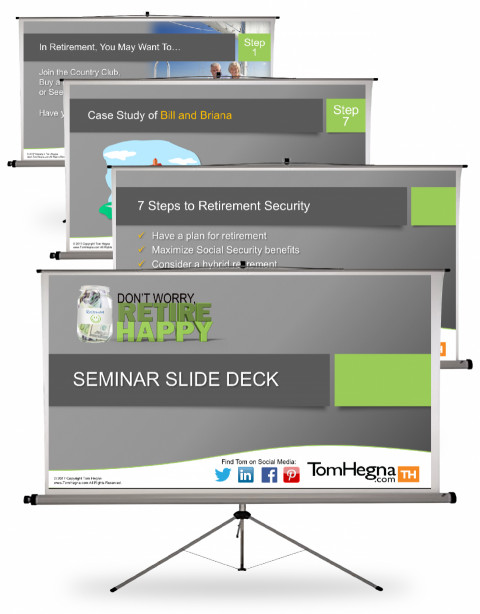 Don't Worry, Retire Happy! Seminar Slide Deck
Do your clients want to be happy or unhappy in retirement? Perfect your own presentation of this powerful message. Tell your clients they don't have to live a "just in case" retirement.
Shop now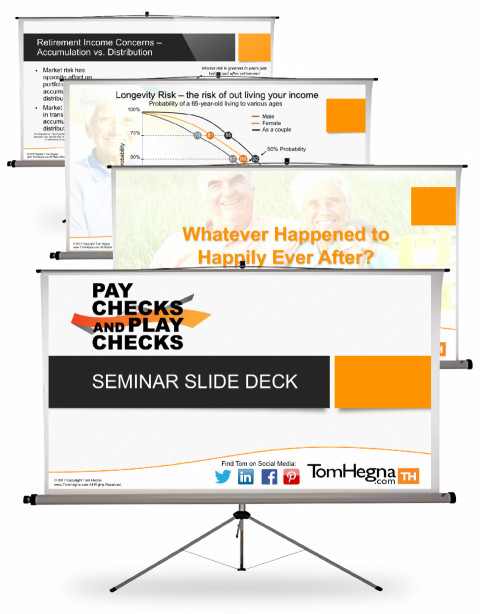 Paychecks and Playchecks Seminar Slide Deck
These 95 slides have been optimized to demonstrate the importance of both Paychecks and PLAYchecks. Show your clients how the optimal retirement plan provides income they can never outlive.
Shop now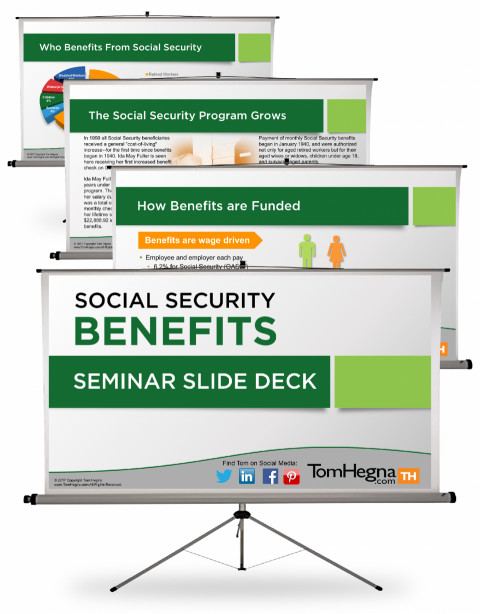 Social Security Benefits Seminar Slide Deck
Use over 100 slides to customize your own presentation on Social Security benefits based on your client's unique situation. Help them maximize their benefit, and they will ask you to help with the rest of their plan!
Shop now